Professional Services
---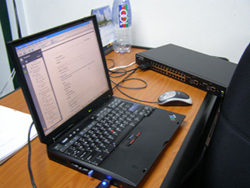 CASIA Communications' technical team has seen the evolution of networking technology in Malaysia from TDM and X.25 technology in the late 80s, Frame Relay technology in the early 90's, ATM technology in the mid 90s, to today's IP based technology. Having said that, Frame Relay technology and leased line services still play an important and reliable role in most large enterprise inter-office communications.
The global trend of transporting Internet Protocol traffic over xDSL has been widely adopted by large service provider and has benefited many organizations and individuals alike in Malaysia. Government of Malaysia's support and various initiatives is driving communication costs of all sorts to a very competitive level. CASIA Communications is well prepared to contribute in providing appropriate technology and know how to its customers in both service provider marketplace and large enterprise arena.
CASIA Communications is committed to provide best technologically viable solution to its client and most importantly meeting the financial budget and addressing the strict requirement of the RFP (Request for Proposal). The company also believes that people are the core value of the organization.
The key personnel of the organization has more than 15 years of IT networking experience and have in place a standard set of proven methodology in the area of network design, network study, project management, project implementation, project documentation and post sales maintenance support in order t o accomplish these tasks and deliver a good networking solution.
Highlight of hot technology and solution.

IPS - Intrusion Prevention Systems, a complete network security appliance that is supposed to drop malicious traffic destined for a protected network. The device is coupled with thread prevention, firewall as perimeter security, content filtering, protocol anomaly, without IP address to prevent any hacking, centralized management of multiple devices, in-built databases for logging of events and logs correlation from various collected device logs and more.
SLB / ISP LLB - Server Load Balancer and ISP Links Load Balancer meant for load balancing multiple servers of same contents to improve overall system availability and enable taking selected server offline for maintenance purpose without interrupting overall system uptime, since the SLB will intelligently forward incoming user requests to healthy servers. IPS Link Load Balancer with high performance and port density will enable ISP link back up and load balancing. The same solution will provide SSL encryption for web application access.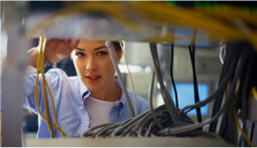 10 Gigabit network solutions - have become widely available and our principal partner's large number of ports shipped to date has resulted in significant price reduction. This is primarily due to its high performance new generation 40G and SuperX platform that is packed with innovative features, voice enabled, network access control and many more practical product features. Jcope are in-built into every port of JetCore platform, as good as having a data scope in every port, where its vital information is then collected by the management platform for the purpose of day to day network health monitoring, network sizing & planning, network trend analysis, billing purpose, network troubleshooting and on-going network maintenance. All platforms are designed from ground up therefore there are all manageable from a single network platform, including the security feature packed wireless AP product range.
VoIP – Voice over IP for campus network deployment and inter-branch implementation meant for cost reduction. Campus network voice is tightly integrated with our GE product range both data and voice solution from global top tier manufacturers, these platforms are proven to be inter-working with advanced voice, video, data collaboration and wireless mobility functionality. Inter-branch SIP PBX solution is fully SIP compliant and fully tested in Malaysia with DDNS, firewall, DHCP, voice bandwidth management over Streamyx and leased line. Last but not least the inter-branch voice solution is fully manageable across branches including voice gateway behind the IPPBX at the branches.
IP Network Camera - is equipped with DDNS, motion triggered recording and email, night vision, MPEG4 for efficient bandwidth use, wired and wireless options, pan and tilt functions enables the solution to be an attractive platform for remote video surveillance.
Fiber optic modem, fiber optic multiplexer, V.35/E1 to Ethernet converter, G.SHDSL modem, SNMP compliant network management platform are some of the TDM, IP and management solution worth highlighting.
Innovative MSR IP centric, high speed Data Compression solution that results in annual bandwidth cost saving and improvement of remote system access response time are also provided.
We also have refurbished stocks for world renowned networking equipment brand, do not hesitate to contact our account manager for further details and start saving.
Network Security Solution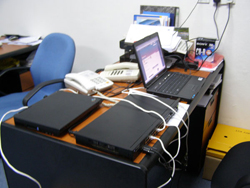 Today's borderless internetworking world, protecting important information is essential to any organization. Fundamentals day-to-day information and access to information is the key to maintaining the fiscal well being of every business. It is what a company's reputation and business operations are based on.
Security in today's heterogeneous IT environment requires a wide range of in-depth technical skills. At CASIA Communications, we design and implement a complete set of solutions to secure your networks and keep it for the authorized users. The capabilities can be tailored to suit the security tolerance of the organization from simple intrusion detection to very high security requirements of government organizations.
Network Structured Cabling Solution
CASIA Communications also provides indoor and outdoor fiber optic cabling system design, implementation, testing and certification with high quality documentation. We are also involved in copper UTP structured cabling supply, implementation, testing and certification, as well as in house 19" equipment enclosure design and fabrication.
---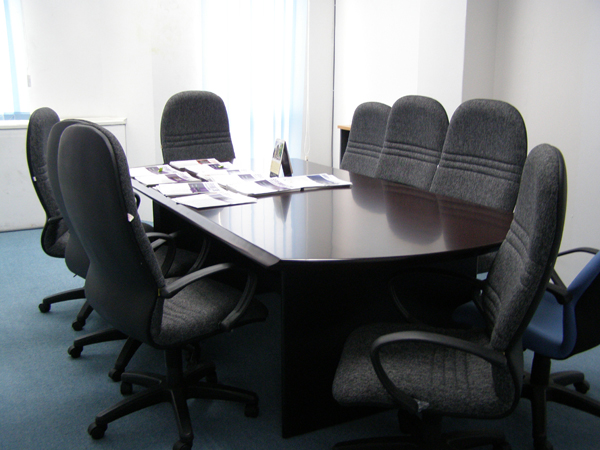 ---
Key Business
Network Intergration :-
Network design and sizing
Network consultancy
Network implementation
Project management
Pre-sales and post sales support services
Network maintenance and network optimization
Systems / Technology integration
LAN, MAN, WAN/ Last Mile
Gigabit – GE/10GE, SLB, LLB
WAN Bandwidth Optimizer –
MSR (Compression), PFA, WebApp, QoS, Pipelining (Reduce Latency), Multipath Routing
Web Acceleration –
SSL, SLB, Acceleration, Server Offload
Network Security – FW, IDS/IPS
Other Business
E1/IP, STM1/IP, Serial/IP Converter, Fibre Modem/ Mux, SHDSL Modem Wireless AP, POE Switches ISDN Back-up T3/E3 Converters Optical Infrastructure Fiber Patch Cord, Equipment Rack Lightning Arrestor
---