News
---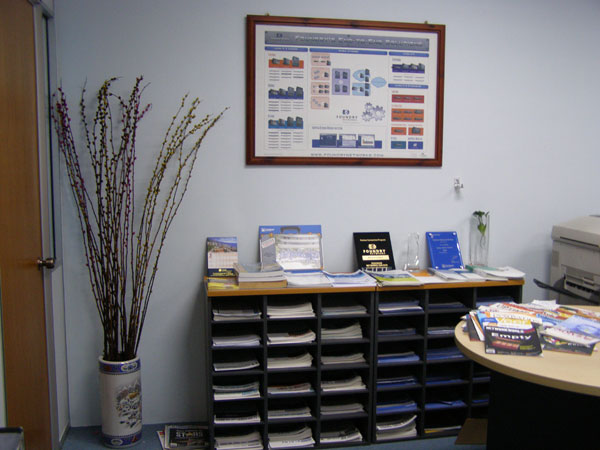 Implemented campus-wide Fibre Optic Networks Nov 2003.
Implemented first IDS Network with leading Security Vendor Netscreen IDP 100 Dec 2003.
Implemented Metro Service Networks Jan 2004.
Implemented campus networks Jan 2004.
Won a contract to implement international connectivity for a Malaysian based bank which involve WAN connectivity with ISDN back-up facility June 2004.
Implemented Campus network for local car manufacturer. As part of its expansion plan, engaged to implement Campus-wide network expansion July 2004.
Has been appointed Mitel Networks distributor and authorised to resell its SIP enabled IP range of PBX and VoIP product range. The SIP based solution is solution for enterprise and SIP service providers.
Implemented Hong Leong Bank network. Appointed to install and commission banking international communication link for overseas branches Sept 2004.
Awarded Gigabit Backbone and Network Security IPS project for multiple countries by Malaysia based Zhulian Penang Dec 2004.
Awarded GE based Server Load Balancer and Network Security IPS project for Zhulian Thailand Dec 2004.
Implemented Network Security IPS project for SBB Mutual Berhad Dec 2004.
Perodua network expansion Jan 2005.
Hong Leong Bank network expansion Jan 2005.
TMNet Hotspot project Jan 2005.
Tasked to supply and install SNMP based NMS for Shell Malaysia network in Cyberjaya Aug 2005.
Awarded nationwide WAN project to accelerate Takaful Ikhlas nationwide WAN network to ensure consistent response time for all mission critical application from its remote branches by testing and deployment of WAN Bandwidth Optimisation solution Nov 2005.
Supplied and installed WAN Optimisation solution to Heitechpadu a managed FR and IP VPN leading managed network Service Provider in Malaysia.
Cyberview Lodge appointed CASIA Communications to implement its Bandwidth Optimisation and network security project within Cyberjaya Hotel network Dec 2005.
Awarded project to provide Fiberail the national fiber backbone provider with TDM to Ethernet conversion solution Dec 2005.
Assisted US based Samson Investment KL office in setting up Firewall and VPN network Nov 2005.
Awarded project to provide CNX an up and coming innovative ISP with Metro Ethernet solution Dec 2005.
Sunway University entrusted its main campus fully managed wireless LAN network supply and implementation project to CASIA Communications. The project involved layer 1 cabling work, wireless and wire line users (students, lecturer and administration) authentication and firewall solution Dec 2005.
Supplied and installed E1 and 4 E1 ethernet converter to innovative ISP, CNX Jan 2006.
Expansion and ongoing supply of Optical network equipment, managed E1 converter,inverse muxes etc to Fiberail for service provision with SLG. Fiberail is a Service Provider of Service Providers.
Implemented WAN network optimization for BSN bank following a pilot trial done a year back March 2006.
Supplied and installed WAN network optimization solution to Mesiniaga March 2006.
Proposed and Supplied Firewall and VPN to INS Feb 2006.
Proposed, supplied and installed HA firewall to CIMB Wealth Advisers Berhad Formerly known as SBB Mutual, a leading mutual fund company and a subsidiary to Southern Bank Berhad March 2006.
Supplied and installed of NMS and STM-1 Optical networking solution to Paneagle, a new nationwide Metro Ethernet Service provider March 2006.
Engaged by BT (British Telecom) to provide 24x7x4 maintenance to its Juniper Networks WAN acceleration product installed Dec 2006.
Sucessfully implemented Guinness Anchor's Juniper WAN optimisation nationwide project and maintaining its nationwide WAN optimization implementation June 2007.
Assisted Lonpac Insurance for its Juniper WAN optimization network upgrade project July 2007.
Awarded Motorola plant expansion Gigabit network project based on Foundry Networks non-block architecture July 2007.
Awarded and implemented CIMB Wealth Advisors Berhad Wireless Data and VOIP Network Project July 2007.
---